Michael is a Senior Educational Consultant with The iCenter. Prior to that, Michael was the Vice President of Canada Israel Experience and Next Generation Initiatives at the Jewish Federations of Canada–UIA. In that role, Michael maximized the number of Canadian teenagers and young adults traveling to Israel on programs such as Birthright Israel, the March of the Living and high school/youth movement programs. Michael has been invited to speak all over the world on topics of the Israel experience, Birthright Israel, Israel and experiential education. Michael holds a Bachelor of Arts from York University, a Juris Doctor from Osgoode Hall Law School, a Bachelor of Education from the University of Toronto, and an Executive Master's of Arts in Jewish Professional Studies from Spertus Institute for Jewish Learning and Leadership. Michael is married to Rebecca, and they have a daughter named Jordyn and son named Joshua. In his spare time, Michael is studying Shotokan Karate and working towards earning his Black Belt. Stay tuned for updates.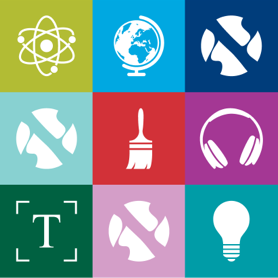 A deck of cards is one of the oldest forms of entertainment around. Hundreds of games and activities have been created using just a single deck. These cards have been used extensively across multiple educational ...
LEARN MORE
Often when we disagree with others, we may assume that we do not have shared values. This activity illustrates that we often do have shared values—and our differences lie in the way we prioritize them. ...
LEARN MORE