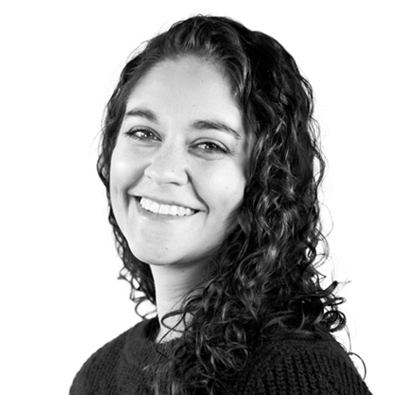 Elana is the coordinator for Chicago's shinshinim hub, a program that brings young Israelis to North America to volunteer, teach, and enrich our Jewish communities. Growing up, she spent her summers at the URJ OSRUI summer camp, where Israel and Hebrew became a central part of her identity. Elana lived in Israel for a number of years as well, and went on to serve in the Israel Defense Force's Education Corps. Before joining The iCenter, Elana worked as a Jewish educator with numerous organizations in Israel and the Chicagoland area, as well as in Chicago's theatre scene as an actor and writer. Elana holds a BFA from the University of Illinois at Urbana-Champaign.
What are you happiest doing outside of work?
I'm happiest experimenting with new recipes in the kitchen! I love the puzzle of figuring out complicated pastries and I'm on an ongoing mission to train for the day that The Great British Bake Off accepts American contestants.
Hang out and cook with Israeli farmer and chef, Hedai Offaim, as he hosts some renowned Israeli musicians in his kitchen. Together, we will explore the flavors and soundtrack that makes us who we are. ...
LEARN MORE
KZAT TARBUT Our new series, Ktzat Tarbut (קצת תרבות, "A Bit of Culture"), offers entry points for exploring the exciting and vibrant world of Israeli arts and culture. Each issue considers a new theme and ...
LEARN MORE