Cari Schulman is a founding team member of The iCenter and leads teams focused on operational excellence and culture building. Her work lives at the intersection of talent, systems, vision, and values to animate an environment that is grounded in, and motivated by, relationships. Cari's passion for Israel was cultivated in the home, where she was raised with Israel infused into everyday life. She is an Insights Discovery Practitioner, and holds an MBA from Loyola University and a BA in Economics from the University of Wisconsin-Madison.
What are you happiest doing outside of work?
My happy place is definitely at the beach, preferably in Tel Aviv, but Lake Michigan also does the trick.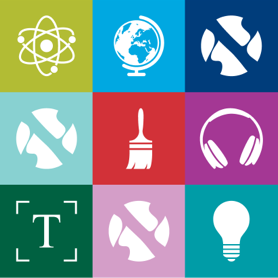 A deck of cards is one of the oldest forms of entertainment around. Hundreds of games and activities have been created using just a single deck. These cards have been used extensively across multiple educational ...
LEARN MORE
Whether you daydream about devouring a plate of rich, creamy hummus in the Shuk or drinking a robust cup of "upside-down coffee" at Aroma or any of many cafes, food has a prominent place in ...
LEARN MORE